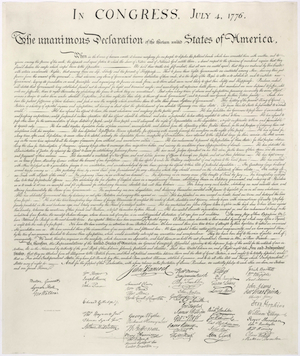 We hold these truths to be self-evident, that all men are created equal...
But, maybe we all access creativity in different ways.
Here are some thoughts I put down in an ongoing discussion on the  Applied Improv Network recently about the 10 ways to trigger creativity in the workplace.
This is in response to a point that being "relaxed" can be an escape to being "comfortably numb" and not helpful in inspiring creativity and that improv games, massage, and walks in the park might not be enough.
Different Strokes
We need to allow people to go through a varied experience from comfort to challenge and that will take different forms.
An extrovert might be comfortable in a big goofy group game that is challenging for an introvert. And, in the same fashion, an delicious hour of dedicated time to reflect for an introvert might be hard for an extrovert. Why not do both?
There are many models that you can use, introvert/extrovert, visual/audial/kinestetic (VAK), multiple-intelligences, or pretty much any kind of "there are two kinds of people in this world..." that allow you to stretch people in new ways.
I think a key idea is to find ways to put people into places of comfort and discomfort so they have chances to stretch and changes to relax. I think this works just as well in a daily work environment as it does in a workshop.
One thing we do know is that innovation (aka creativity) comes from creating new connections of existing neural rings in the brain. Finding ways to exercise the whole brain can create opportunities for mixing new experiences can help make those new connections.
Relaxed or Comfortably Numb
I think it's easy to equate relaxed with a state of disengaged or distracted. And perhaps relaxed is an unfortunate word for describing improv related creativity work. I think that using anything as a distraction to really seeing and noticing what is going on can have a negative impact on productivity and creativity.
From neuroscience we know that without good brain health you loose strategic thinking, decision making, emotional balance, and several other important higher level functions.
These support a good creative process or "creativeness". And, good brain health includes exercise, sunlight, good diet, enough sleep, social interaction and a few other aspects. Maybe, instead of relaxation, engagement in new ways is the point of the massage, walking outside, and improv activities. Perhaps these suggestions are simply an effort to encourage the things we know are important factors.
For a longer list of ways to inspire creativity see [intlink id="788" type="post"]Cultivating Creativity - part 1[/intlink]
What do you think?
How do you "get creative"?